Revision Process
Nothing is more annoying than a motor that is in the workshop for a long time. BeNeDu-Racing obviously understands that. That is one reason why fast delivery is one of our most important priorities. In order to guarantee this fast service, we have an extensive stock of parts for almost all kart engines.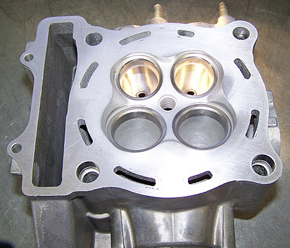 Prior to the revision process, each engine undergoes an extensive visual inspection. Engine blocks are thereby checked for cracks and other damage.
Production
All parts suitable for reuse are thoroughly inspected and processed. Only then are they ready for assembly. We revise each part according to our own quality standards, which are based on the specifications of the original manufacturer.
Engine block
After disassembly and cleaning, BeNeDu-Racing checks every separate part carefully for cracks and other defects. Wire holes are inspected and corrected where necessary. With the help of a special machine, the diameter of the cylinders is drilled and / or honed to the standard size or excess. The mating surface for the cylinder head gasket is carefully honed so that the gasket fits perfectly. Afterwards, the block is cleaned again.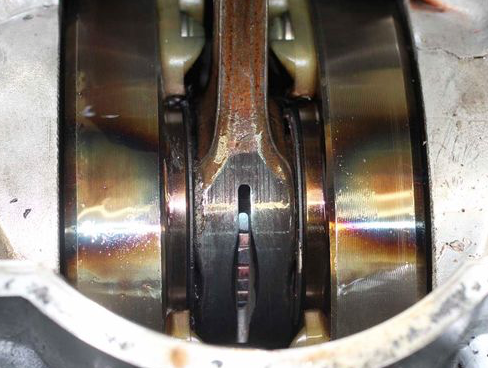 Crankshaft
After disassembly a check for cracks and deformations takes place. Damaged axles are repaired, for which BeNeDu-Racing uses different methods. The shaft journals are sharpened and polished if necessary. All main and connecting rod bearings are renewed. Oil channels undergo extensive inspection and cleaning and are then stopped. Finally, the crankshaft is cleaned again and is ready for assembly.
Connecting rods
After disassembly and cleaning, a check for cracks and deformations follows. Connecting rods are machined according to factory specifications. Piston pins are renewed and modified according to the specifications of the original manufacturer. After completion of all work, the connecting rods are carefully cleaned and ready for assembly.
Cylinder head
After disassembly, each cylinder head is checked for cracks and deformations. BeNeDu-Racing has various machines for repairing damage, including extortion is part of one of the activities. The fitting surface of the cylinder head is flattened where necessary, so that it fits perfectly with the head gasket and the engine block. Valve guides and seats are renewed where necessary. BeNeDu-Racing obviously applies the factory specifications. After extensive inspection and cleaning of the oil channels in the cylinder head, these are blocked with new plugs. After completion of the operations, the cylinder head is cleaned again.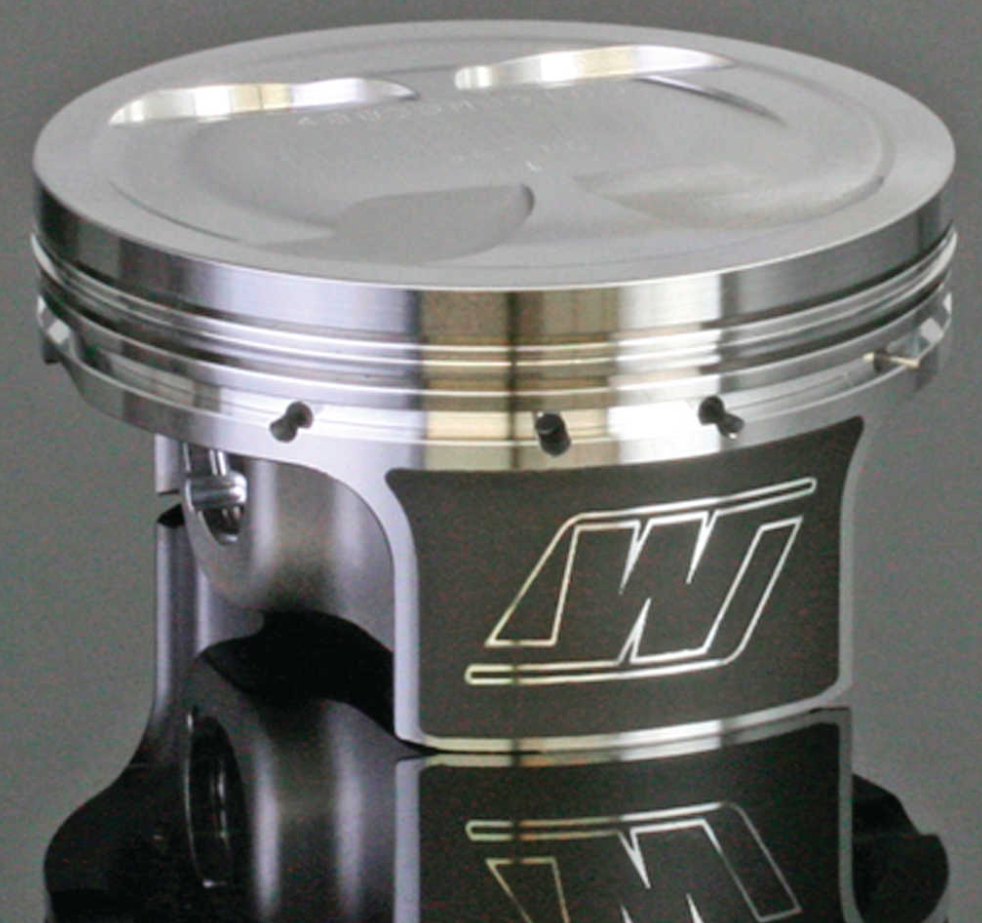 Camshaft
After checking for wear and damage, the camshaft is ground and polished according to factory specifications if necessary. This is followed by a thorough cleaning and the camshaft is ready for assembly.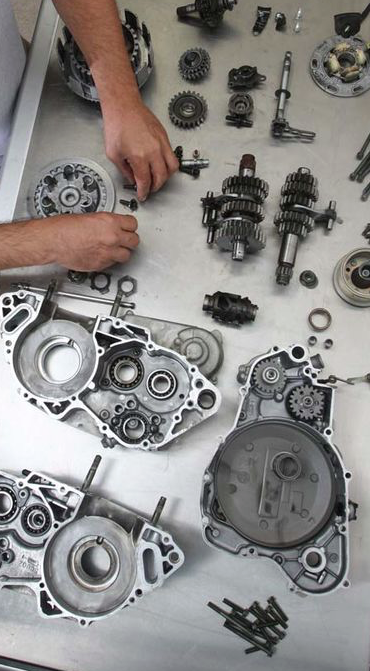 Last cleaning
After all inspections and other revision work have been completed, all parts undergo a final cleaning. Where necessary, BeNeDu-Racing always uses original parts from the manufacturer.
Final test
Every BeNeDu-Racing engine undergoes various tests before it leaves the workshop. Most engines are started on our test bench. The purpose of this function test is to check whether the engine runs smoothly and smoothly and does not show any leaks. At the same time, we check the functioning on low and high rpm.